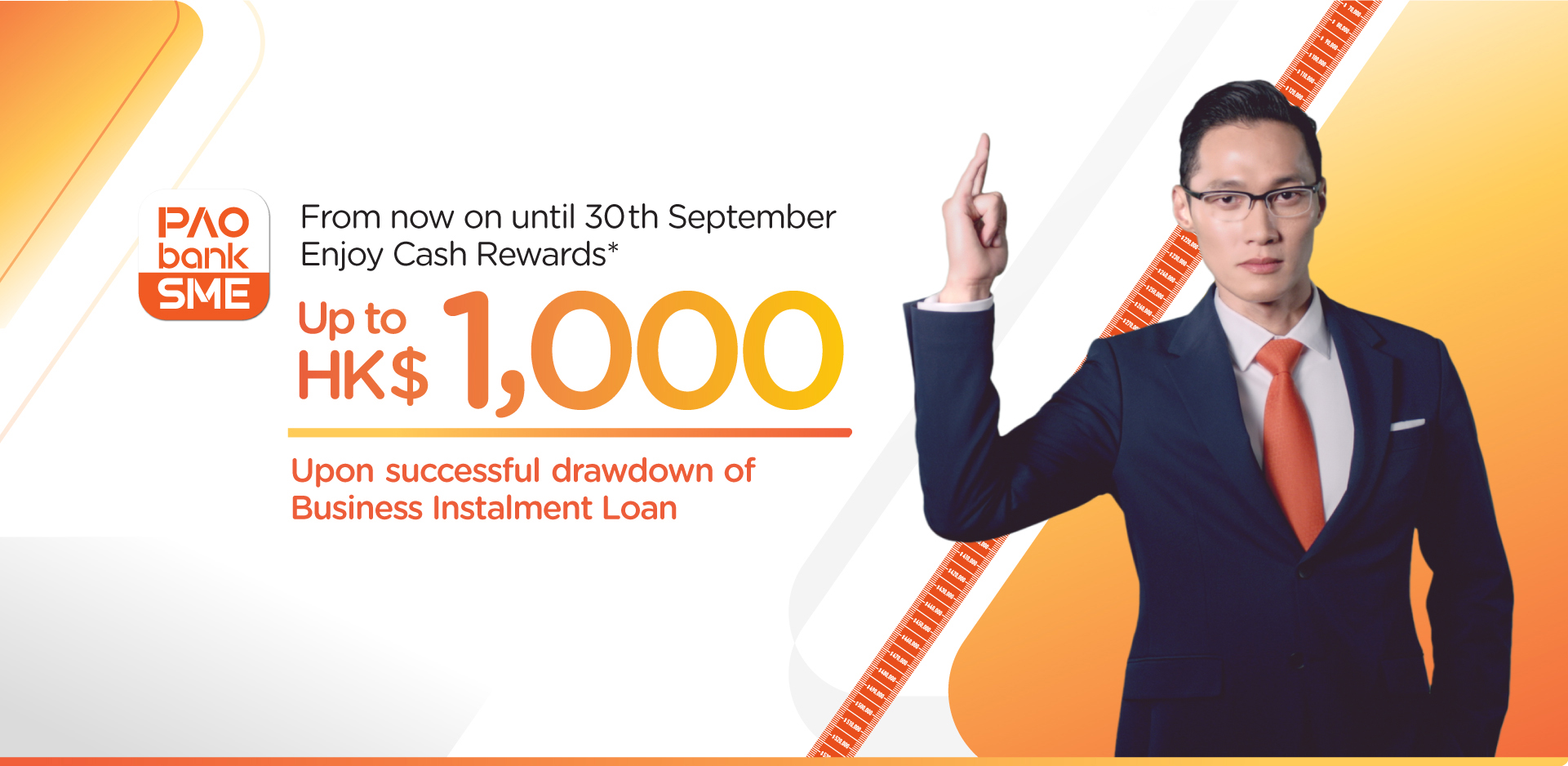 Business Instalment Loan
Cash Rewards Programme
From now till 30 Sep 2021, eligible SME customers who successfully drawdowns a Business Instalment Loan and activates a borrower account with the Bank will be entitled to the Cash Rewards.
Loan Amount
Cash Rewards*
HK$1,000,000 to
HK$2,000,000
HK$1,000
Below HK$1,000,000
HK$500
For enquiries, please contact PAOB customer service hotline at 3762 9900.
*Terms and conditions apply. With limited quotas and on a first come, first served basis.
To borrow or not to borrow? Borrow only if you can repay!